Words I had never heard describe a race course before I asked what the Paris Mountain 16K Trail Race was like: "It's pretty much all runnable except the ten minutes it takes to 'hike' up the mountain." I have to thank Brian G. who not only answered my question on facebook the night before the race but who also saved a few of us with excellent directions out on the course.
Typically my vacations involve a race so when a friend who attends Furman University in Greenville, SC invited me to visit her for the weekend, she not only found a great, inexpensive flight for me but a trail race. I booked the ticket and signed up for the race without even researching it. During my trip from Florida to South Carolina, I decided to find out more about this Paris Mountain trail race I was about to run. The distance was perfect since I was scheduled to run ten miles on Saturday anyway. I found the Greenville Track Club – Trail Runners group on facebook, posted my question, and received some very interesting answers.
Nervous about running up a mountain, I awoke race morning to SNOW! Yes, snow on November 1st.
I was definitely having second thoughts about doing this race. I mean, I moved to Florida almost 20 years ago to escape this weather. We arrived at Paris Mountain at 7:00 a.m. in complete darkness after a short snow removal session so we could see out the car windows.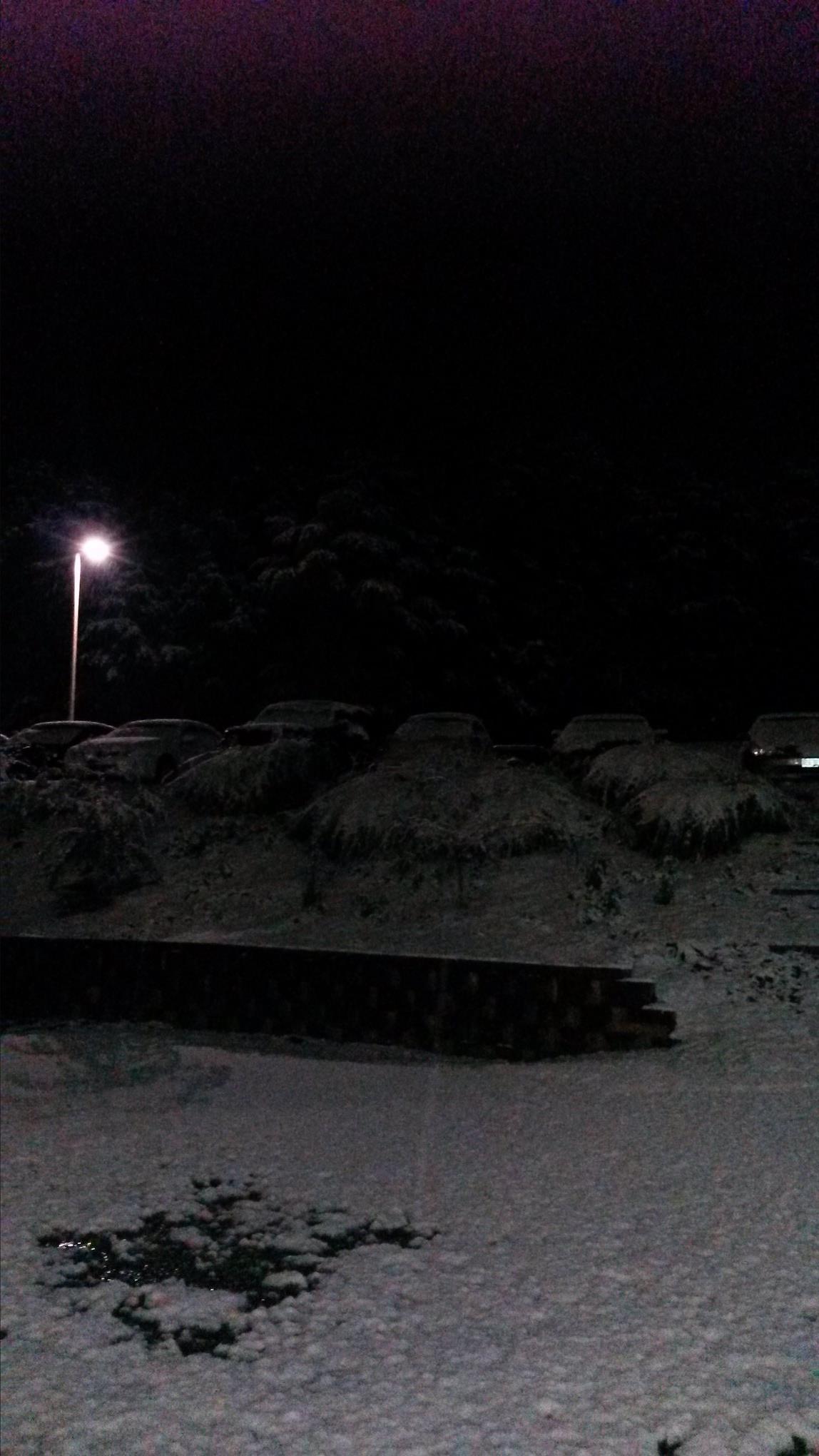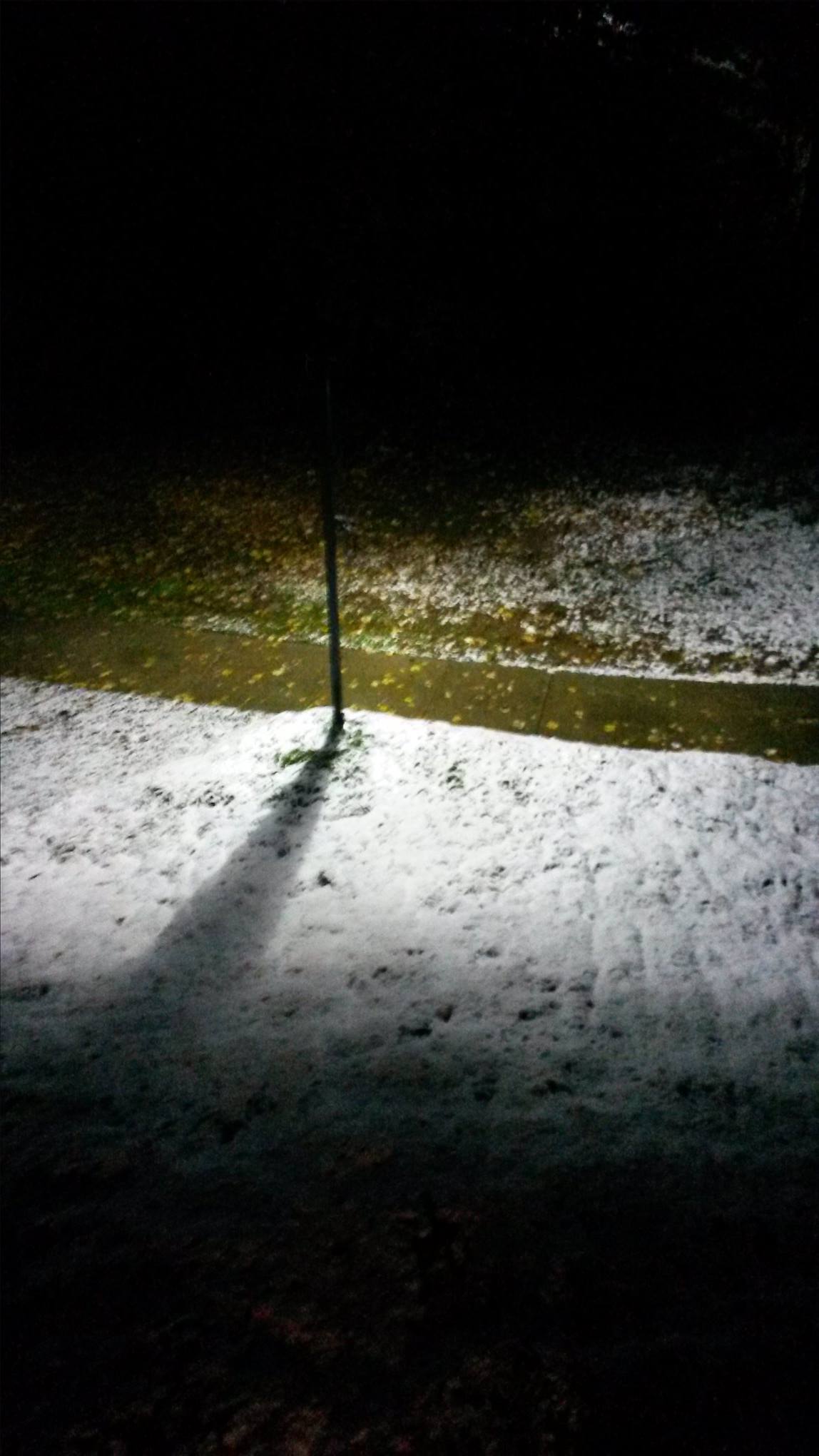 Dreading the cold, I picked up my bib number and started to warm up in the parking lot. I was wearing all the layers of running clothes that I brought with me. After jogging and doing my dynamic warm up, I felt warm enough to remove some layers so I raced in shorts, a long sleeve shirt, a light jacket, and gloves. I am so thankful that I packed my Brooks Adrenaline trail shoes! That extra tread definitely saved me on the slippery course.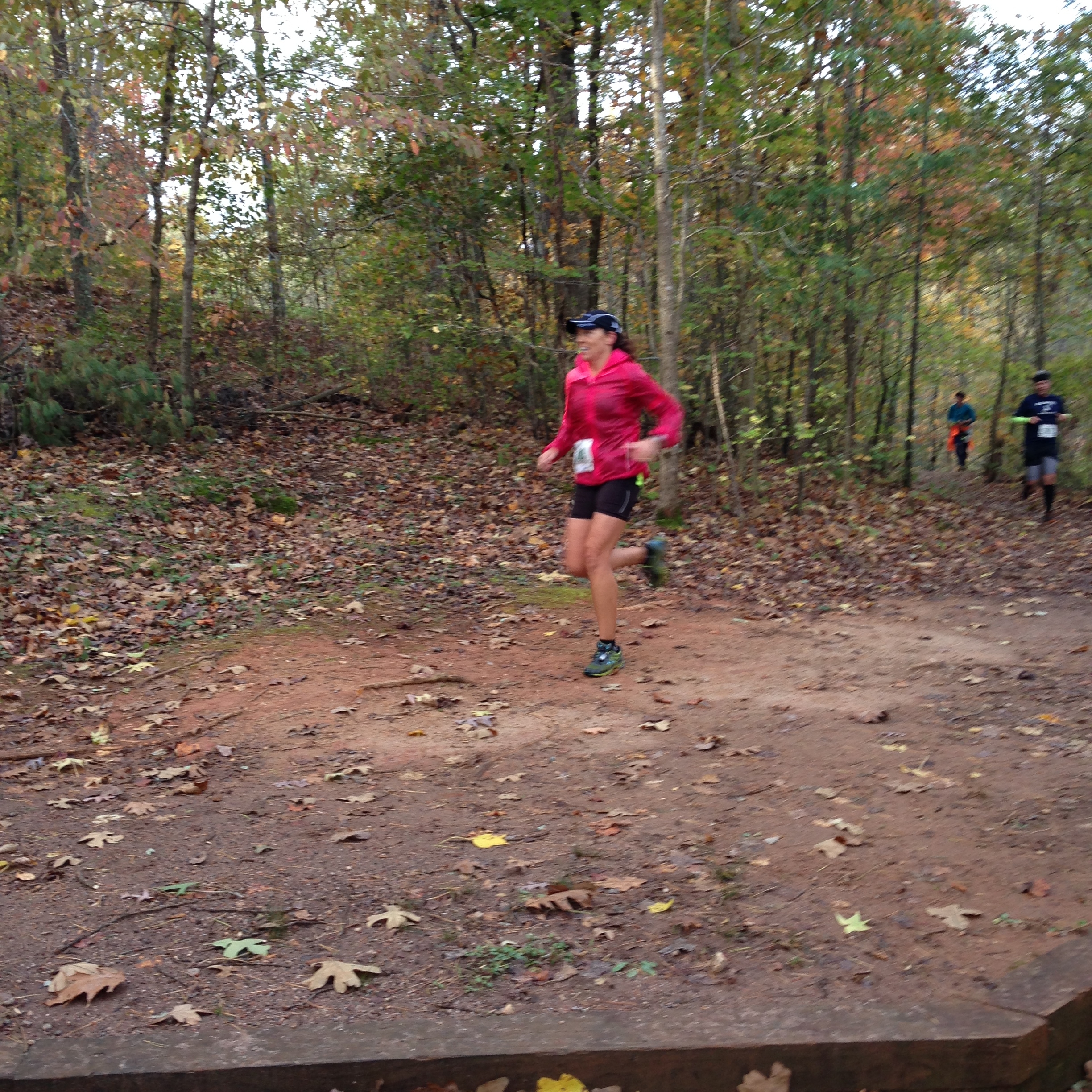 Right before the start, the race director told us to take a map or follow the guy in front of us since all the course markings were washed away by the snow and rain. We were also offered a bottle of water to carry since they did not want to put volunteers out on the course in this cold weather to hand out water. I really did not know what to expect. The biggest hill I train on is the Ringling Bridge in Sarasota.
The course was beautiful. As we ascended Paris Mountain all I could think about was the beauty all around me. I wished I had a camera to try to capture it. Almost the entire trail was single track with lots of rocks, roots, twists, turns, and wet leaves. I just kept repeating to myself: "breathe, focus, and lift your feet." Once we reached the part that was not runnable I tried to enjoy the scenery and take it all in but I had to focus even more on the terrain so I would not trip or fall behind. The higher we went up the mountain, the more snow we encountered. The wind was whipping the snow off the trees so it felt like it was snowing on us.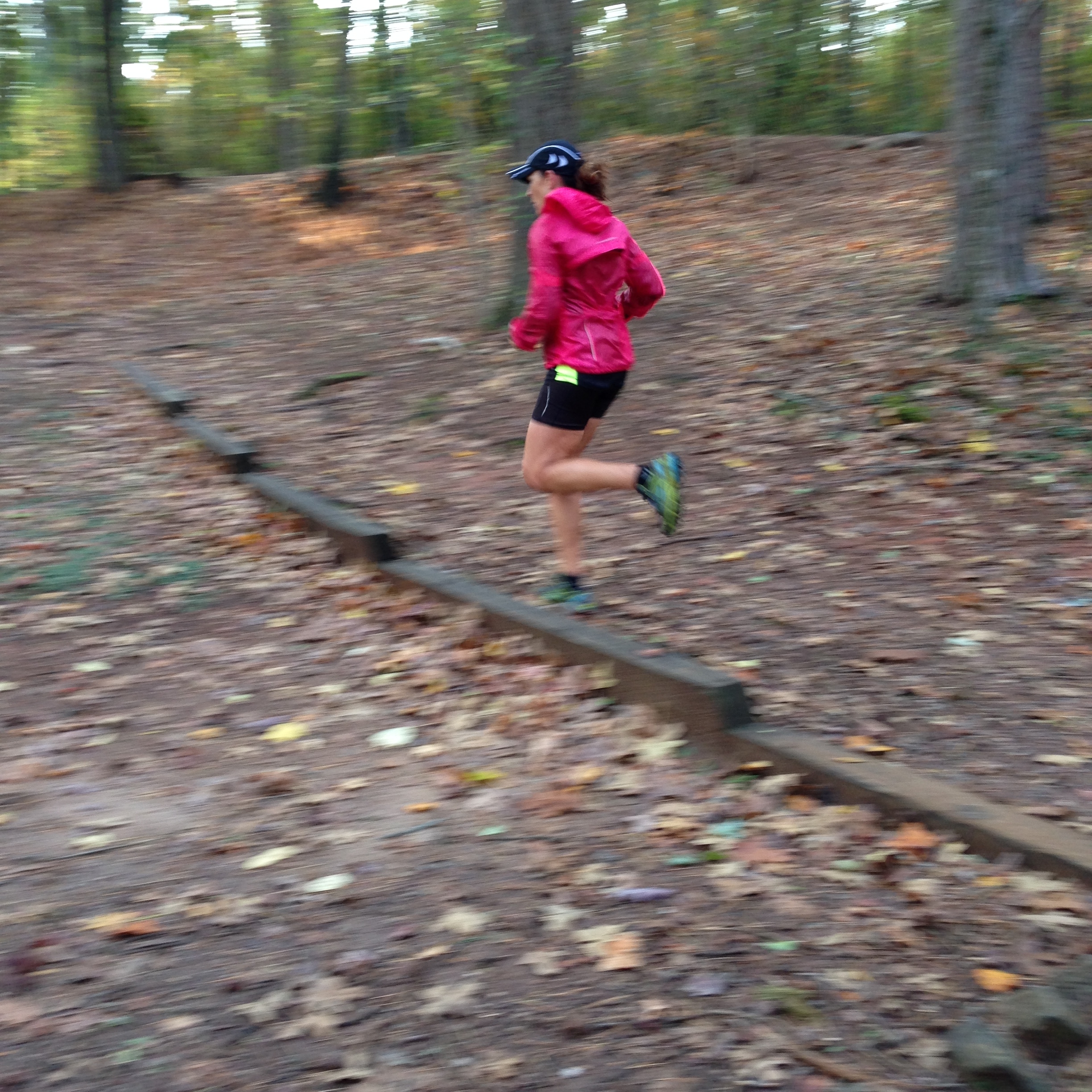 Once we began the descent, the race was really on. I moved from third female to first and ran down those hills and switchbacks with reckless abandon like I used to in my high school and college cross country days. I don't remember thinking about speeding up; it was like instinct just took over. I earned my patch as the overall female winner of the race. I'd like to say that the mountain and those hills were no match for this Florida girl but even four days after the race I had to walk backwards down the stairs.
Links: