Runner Girl's Mission:
To improve the health, fitness, and well-being of girls and women by providing expert advice, merchandise, and online services to female athletes of all ages.
Helping you achieve your personal best!

Run Manatee Training Program:
Group training program in Manatee County, Florida with a certified running coach - the RunnerGirl. 2-3 days per week we work on proper running form, speed, strength, injury prevention, and more! Train with a group that includes all ages and abilities - runners and walkers.
Click the link for details and to sign up today!
We offer local running club member discounts, one day per week options, and a referral bonus.
RunManatee.com
Race Results:
Check out race results, including
Cross Country & Track results
Race Calendar:
Check out some of our favorite races!
Attention Race Directors & Coordinators:
Ask about a
featured race listing.
Don't have the time or money for Web site design and hosting to promote your race? Runner Girl can help - we offer quick and easy Web site design, maintenance, marketing, and hosting at very affordable rates. Let us help you make your next event a success!
Click here for samples and more information.
Blog:
Read "run inspired thoughts" on RunnerGirl's Training (b)Log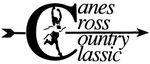 27th Annual Canes Cross Country Classic 5K & 1K:
Sunday, October 20, 2019 at Robinson Preserve, Bradenton, Florida
Join us for Manatee County's oldest foot race!
CanesClassic.com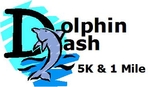 Dolphin Dash 5K & 1 Mile:
Saturday, February 8, 2020 at Anna Maria Elementary School, Holmes Beach, Florida
Run in Paradise on AMI!
Click here for more information.
Looking for a Coach?
The RunnerGirl Coaching Program offers the services of running and fitness coaches to help you get in the best shape of your life. Interested in getting in better shape, running your first race, or setting a new PR?
We will help you achieve your goals.
Our running coaches are certified by Road Runners Club of America and USA Track & Field Level II Endurance.
Running Safety:
Check out these great tips to stay safe out on the run.
The Perfect Gifts for Every RunnerGirl:
Check out our ornaments, stickers, magnets, decals, bags, and super comfortable, adorable apparel.
Shin Pain Forcing You to Take Time Off?
Shin splints are those annoying pains that seem to take forever to go away and can really mess up your training.
Do this exercise daily and avoid shin splints forever!
The Most Important Day in Any Running Program:
is rest. Rest days give your muscles time to recover so you can run again. Your muscles build in strength as you rest. -Hal Higdon
Connect with Other RunnerGirls:
Join us on Facebook - chat with other members, find a running partner, or ask a question.
Prevent Injuries and Get in Better Shape:
Most of us don't take the time to stretch each day, but it is the best way to prevent injuries and improve performance in just a few minutes a day. A good stretching program done four to five times per week will, over time, increase your stride length and result in lower race times.
Cute Gifts for RunnerGirls of All Ages!
Click here
for RunnerGirl, I Know I run like a girl try to keep up, CC Princess, and more perfect gifts for the RunnerGirl in your life.
Female Athlete Triad:
If you think not having your period is a good thing, think again! Robin Roger of The Herald discusses the pressures and challenges that many female endurance athletes face. "It starts with losing too much weight. Then there's a missed period. Before you know it, a female athlete can get a stress fracture and be sidelined for the season"...
click here to read on
Cross Country Great, Lynn Jennings, Inducted to National Track & Field Hall of Fame:
The 1992 Olympic bronze medalist in the 10,000 meters, Lynn Jennings will always be remembered for her
remarkable career in women's cross country.
Jennings captured an amazing nine USA cross country titles...
click here to read on
Hall of Fame Interview with Lynn Jennings
Fuel Your Body:
What to eat and drink before, during, and after a race or hard workout.
Tips for New Runners:
Are you new to running and have questions about shoes, distance, hills, water, stretching, training, rest, and recovery? This section is just for you!
Updated October 1, 2019